Yamalube 2M MARINE 2 STROKE OIL-3.79L
Ref : #LUB-2STRK-M1-04
Yamalube 2M MARINE 2 STROKE OIL-3.79L
$

79.99
(included GST)
Description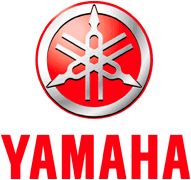 Brand new, genuine Yamaha 2M MARINE 2 STROKE OIL GALLON. This is a factory original equipment lubricant, not aftermarket.
Semi-synthetic formula containing a special blend of additives to help protect against ring stick, corrosion, varnish, and wear in water-cooled two stroke engines.
Developed for Autolube Oil Injection Systems used on all 2-cycle air and liquid cooled gasoline engines.
Dramatically reduces smoke and carbon deposit build-up
Yamalube 2-Cycle TCW3 Engine Oil – 1 Gallon
Sold each.
SKU#: LUB-2STRK-M1-04
Some reviews from our customers
Lee Hinkleman
Service & Repairs
Chris, Craig, and Jacob all have been very helpful with my boat project.
Graeme Munro
Everything
Each customer is treated as if they are the only customer and expectations are always exceeded.
Bill Hancock
Used Boat
Outstanding service from Gordon and the team. They did a great job of selling us our boat and ensuring it would do what we needed it to do. Great after sales service to add some extras and fine tune it.